Full hands on reviews of Meguiars deep crystal
We recently used Meguiar's deep crystal carnauba wax on our demo vehicle and was impressed with the results and easy application. We started doing some research into the bags and realised that not a lot of people have reviewed or or giving the wax the time of day it deserves. Meguiar's deep crystal has a very different product branding compared to that other products which made it stand a bit out to me when I was in my local Halfords getting some quick supplies. Lately in the past year meguiars has really stepped up their game across all their products this can uber wax was brilliant easy to apply gave me a fantastic result and seem to last for months.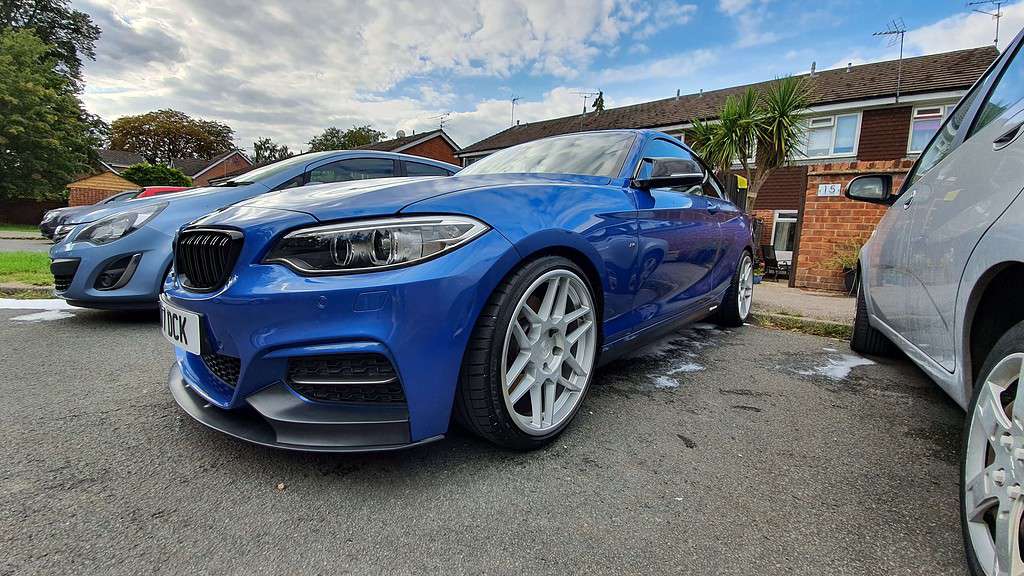 For the overall value for money I would recommend this wax to anyone who is a bit of a weekend detailer and wants a wax that gives you a great shiny gloss looking finish but but requires quite a low skill level but still get fantastic results. One of the cheapest places I've been able to find a deep crystal wax is from amazon from under £20 for quite a big bottle you can be quite generous with the usage and still get a couple of cars out of one bottle obviously this does depend on the size of vehicle but for my test this was done on a BMW m235i.

For my test are used a microfiber cloth along weather Meguiar's applicator pad. Putting a small amount of the product onto the applicator rubbing into the surface of the car. For best results try to stick to one panel of the car at a time I'm leave to cure them buff off and see and feel the brilliant results. The paintwork will feel glossy smooth and look mirror finished.
Meguiar's Deep crystal crystal system in action
Friends and family ask about our demo vehicle and usually ask from time to time I'm what products we used recently but we have had the most questions recently regarding to the shine which is all down to the new Meguiar's deep crystal wax so if you to also want a long-lasting protection which also turns head and doesn't cost an absolute fortune for a carnauba wax we highly recommend this product.
Mirror Finish Results