We are very excited to receive a message from G3 asking if we would like to test some of their new products and as you can imagine we jumped at the chance here we have some of G3 latest products. G3 pro shampoo is a concentrated product so only need to apply two caps of the solution to your buckets this is a great strong product that will last you a lifetime. Some of the key features of this new product are high foaming action, and the ability to use on all surfaces including glass and rubber most importantly this shampoo does not strip off any layers of wax or protection.
One of the parts of this product is the high foaming action as you can see with some pictures below it really does give you that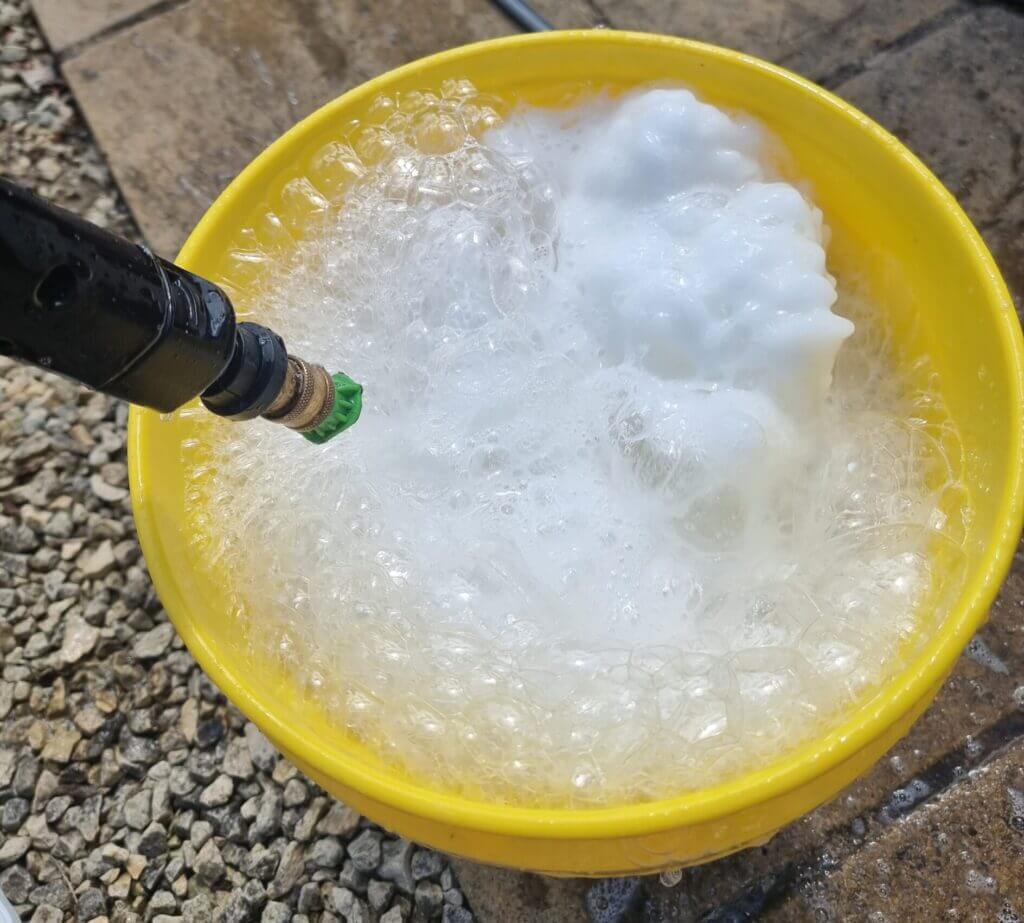 We found out that it really did live up to its expectation and everything it said on the bottle did not remove any other waxes that have been previously applied to the vehicle helping remove dirt with hardly any effort or scrubbing. We would highly recommend having G3 pro shampoo it's an overall brilliant product for beginners or the advanced detailers and the price is really affordable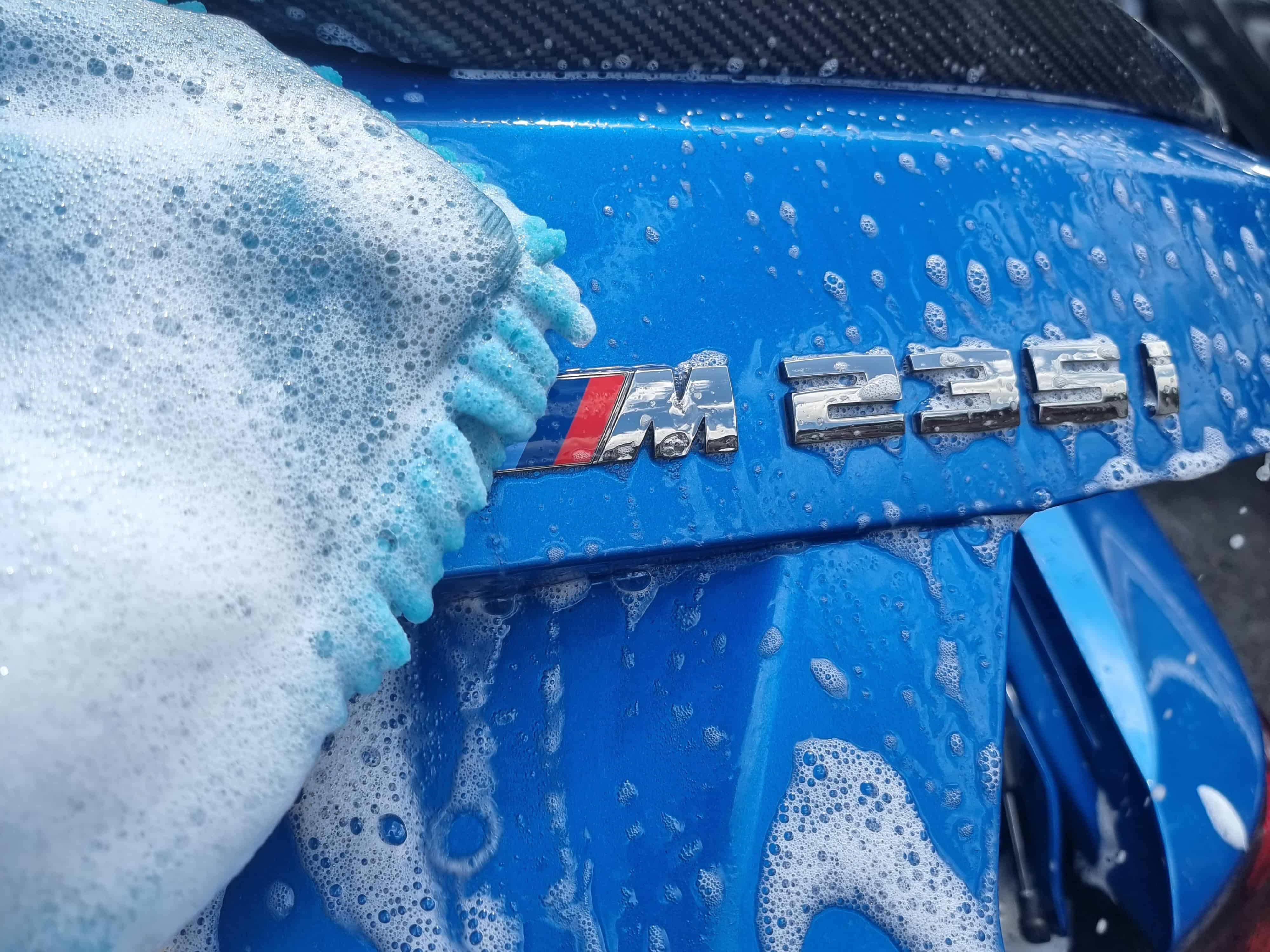 The Conclusion
We are able to use the product multiple times over a couple of washes and the results it's were outstanding and very reliable. Great deep cleaning action lifting heavy-duty dirt and Grit. We found this product work especially well on colourful paintwork really making it pop and leaving a super glossy finish. We also found that due to the high levels of construction this product lasts a very long time due to how little you use it. We are so happy with this product and thank G3 so much for sending out the product we cant want to test more of the new range.
How to use