This is my hands on review of Auto Finesse Caramics Wheel Protection kit I have used this kit on my own pride and joy. the wheels were only 5 months old as the winter was coming thought it would be a good idea to start looking into protection and something that would help with the cleaning. The Caramics Wheel Protection kit comes with 2 bottles of solution, gloves, and cloths. all photos below are of myself applying and using for the first time. the instruction was easy to follow and even tho I was in a bit of a rush due to trying to get a couple of coats on before the end of the day.
Click the button below to view Auto Finesse`s Range on Amazon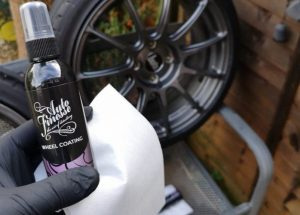 Please note all wheels were cleaned before Ceramics applied
at the end of the day, I managed to apply 3 coats and used up all the microfiber cloths provided as they were thin and started to wear. I used the protection spray on both the front face of the wheel as well as the barrel. after drying all wheels looked and felt very glossy and slippy even tho the wheels were completely dry and had been left for 24 hours.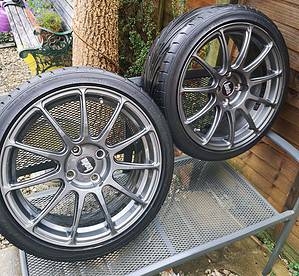 12 Months Later
"Would I buy Auto Finesse Caramics Wheel Protection?" yes I would I am so happy with results and will defiantly be buying the kit again and using it on my other project car/show car. all I seem to need to clean the wheels now is a jetwashing and some wheel cleaner no need to get down and scrub every inch of the wheels.
Auto Finesse Caramics Range