I was quite fortunate to get my hands on auto bright Supersonic Sprints Spray Sealant on their yearly sale which is always an amazing time to buy Autobrite products. they are known for their crazy sales and something I personally look forward to seeing every year. I was after a product that weird seal and protect the paintwork for a decent amount of time (6 months) as I was approaching the winter months and we all know the winter is a hard time on paintwork wheels and every part of your vehicle.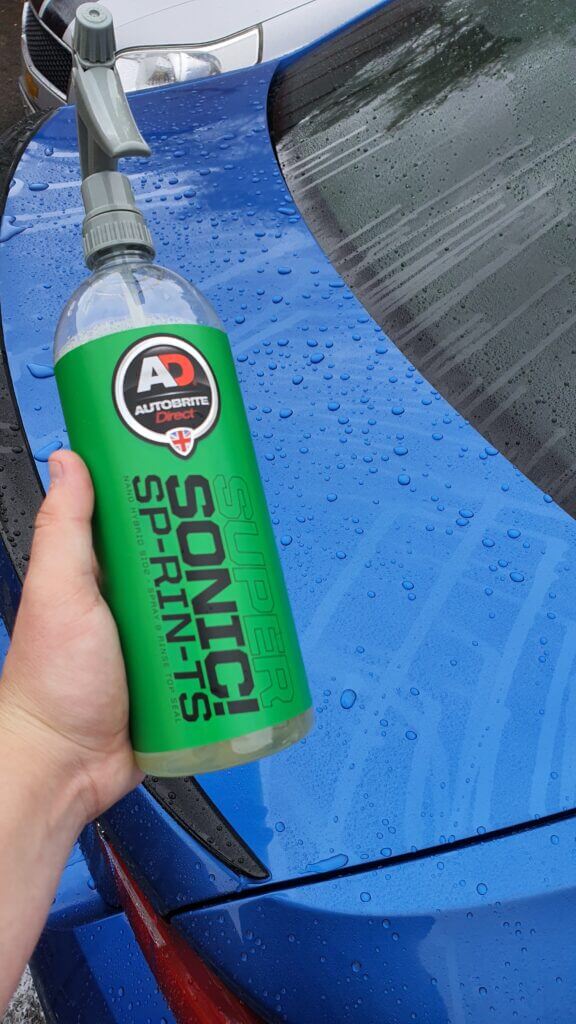 First thing you'll notice when using the product is the smell and I know it's such a small detail but when you're using a product that actually smells amazing to me it makes all the difference. More important factors of the product it's very easy to use the bottle and Trigger setup allows a very good coverage per spray and rinse off. I did a full body work decontaminate before using this product as it's going to any trap any contaminants on the paint work once you use supersonic spray. Straight away the product showed amazing results but even more impressive was after 3 months later when I'm writing this review the product is still working like it did on day one. You really do get amazing beeding effects with this product and it last.
The Best How to use guide from Autobrite themselves
Out of all the long-lasting protection products I've ever used this is definitely one that's going to stay with me going forwards. I would highly recommend auto Brite supersonic spray sealant it's affordable even when not on sale but the price has no reflection to the performance of this product utterly amazing and raises a lot of questions with other detailing enthusiast then asked multiple time what products have I used over the last 3 months that all comes down to supersonic. I applied supersonic spraying sealant to a light blue blue BMW and the overall glossy effect that was left after using the product was incredible. Supersonic is easy to use fantastic results What's Not to Love. I looking forward to buying more of Autobrite supersonic range they seem to do a couple of variants a quick detailer and also a Neo hybrid coating.
Our First hand Results