We've always been a fan of auto finance here at detailing paradise as always we like to test the product over a couple of months to make sure they really do live up to the lasting promise. Over the last 6-months with tested out auto Finesse interior ceramic coating on one of our demo vehicles and now we feel we're ready to write a full hands-on review.
Is it our first time using the auto Finesse interior ceramic coating we started spotting it being on sale more and more and decided to bite the bullet and test for ourselves we were impressed with the kit at how easy the instructions were to follow and how quick and easy it was to apply the formula. Straight away you can see how how the formula sticks to fabrics and makes a water-repellent effect if you add a second coat (we did). We personally tested this interior protection on our BMW which has a combination of leather and fabric we were delighted to see that the protection kit came with both fabric and leather spray. We personally found the fabric protection spray lasted longer than the leather spray maybe this is due to more traffic and usage on the seat rather than the floor and the mats.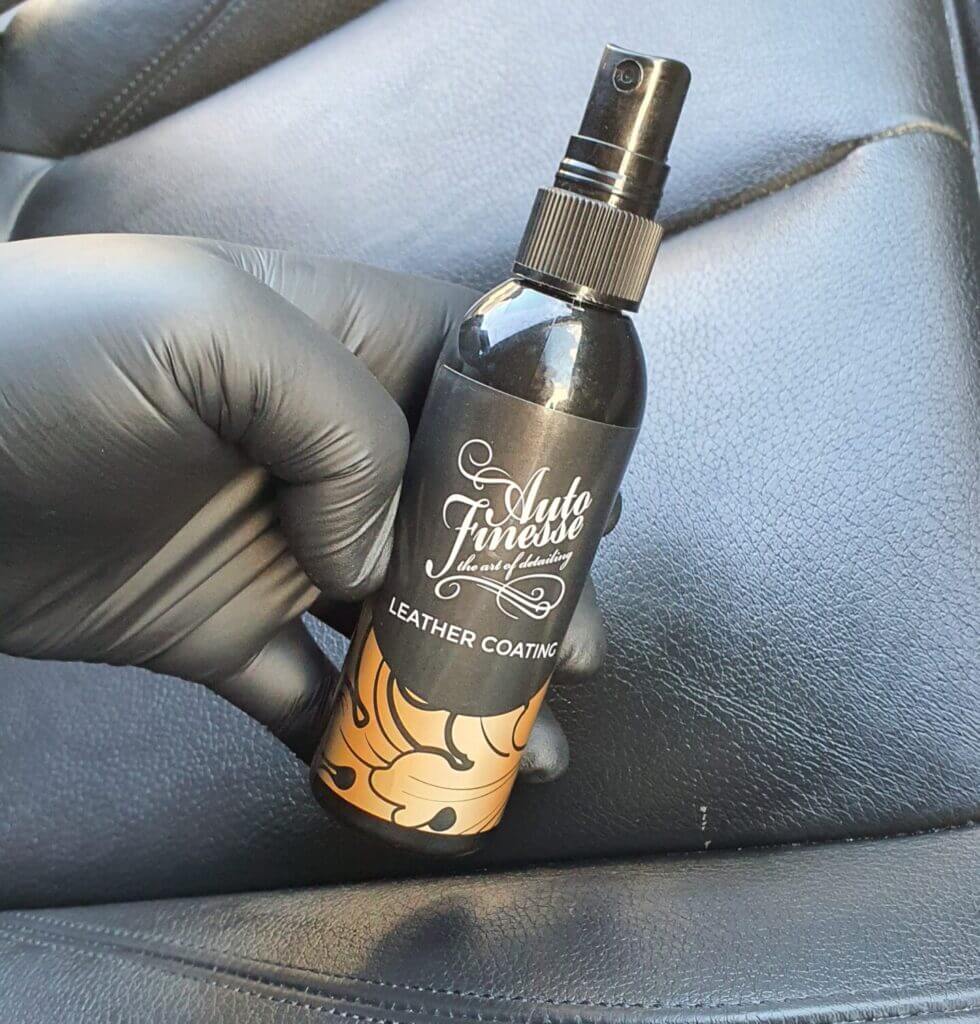 Overall review is it's a good product often on sale so keep your eye out for her sale price sometimes you can get away with deals on Amazon or in your local Halfords.
We are definitely going to recommend this product great for any weekend detailer.